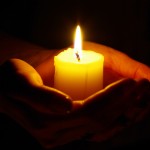 The Volunteers and Staff of Shelter Ministries know first hand the power of prayer. — It's part of everything we do.
We pray daily for the Community that comes to us in need, our Donors that keep us going, our Friends, our Families, and our Colleagues…
And Shelter Ministries would consider it a privilege to pray for you too!

Matthew 25:45
"He will reply, 'Truly I tell you, whatever you did not do for one of the least of these, you did not do for me."